I could really use a new job or possibly a 2nd one.
I don't know how I feel about this whole "Job Core" thing David is in. I'm just ready for him to be home. I haven't talked to him all day and in the last three days I have gotten to talk to him for an accumulative of 30 minutes. BOO. :(
Oh, Where? Oh, Where?
Looks as though my family is looking at moving. It's been mentioned a little these past two or three weeks. But there are too many uncertainties that factor into everything. It all boils down to if my dad gets a new job and where. I've heard Martinsville, Lawrence, Bloomington and now Columbus. Hmmm? Oh where! Oh where will I end up?
5 tags
Attack of the Work Week
Oy. That pretty much sums up all my complex feelings about today. Call me a novelist. I am ready for a new job. Period. Case closed. I've tried to keep up with everything, work hard, do my job right, do it right the first time and yet I don't measure up. I have worked my tail off to get to where I am right now. What happened today? I was told that a more "experience"...
Sneak Peek
Just a little fun fact. I will be bringing out my sewing machine and whippin' up something simple (yet spectacular) tomorrow night and I cannnnnnnnnnnnnot wait. *Sense my enthusiasm?? Oh yeah, and did I mention that it was on sale for $2 a yard. BAM! On ya! Can't wait to get started tomorrow. What do you think I plan on making?
Whoever said your mother should be her daughters best friend, clearly never met my mom. I have never been able to talk to my mom about serious things that have been bothering me my whole entire life. Nothing I say, do or think is ever right when it comes to her. I could start to tell her a story where I knew that I had done something wrong, but before I could even admit it to her, she would spat...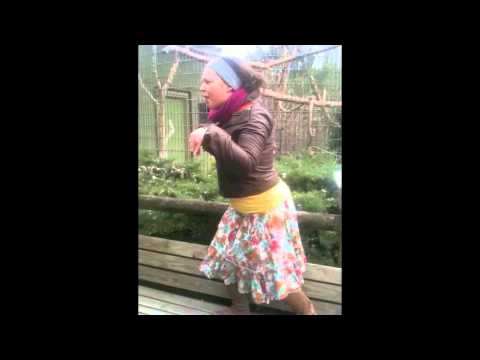 1 tag
4 tags
I'm deleting this blog soon.
But come follow me on the other one!! :-) theadventuresofnikole.tumblr.com
5 tags
Now that I got all that dramatic junk out there,
can I just say that I love Tina Fey? 
1 tag
If you have a closed mind,
than your mouth should be also.
Dear woman to my left
In the room beside mine With the TV on and the door closed With an open mouth and a closed mind. You never apologize Because you are never wrong It is always my fault I am the selfish one. I speak when not spoken to But ignore you with no response You get angry when I do so As well as when I do not. I am a liar Dramatic and exaggerative You are just perfect Deserving of such You're...
alphamarie asked: I love that you love iwastesomuchtime It's my favorite website!!
makingachangee asked: I THINK YOU'RE FREAKIN GORGEOUS :)
The prophecy. →
Alpha! - check it!
Why I hate dentists. →
so true
You again... →
Bahahahaha!
Peace, love and Sheldon. :D
"Chandler: What are we gonna do? What are we gonna DO!? Joey: Uh, uh,..."
– Friends <3 (via ewwwhatsthat)